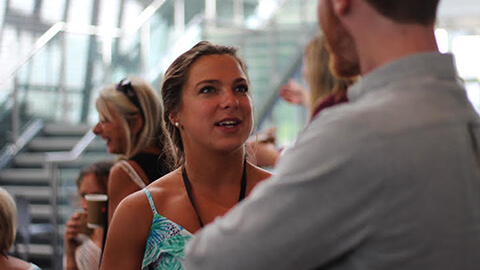 This is my story…
On Friday last week, my friend Abi suffered a stroke down her right side, which resulted in her being rushed into hospital. Abi had suffered a ruptured blood vessel in the back of her neck during the recent birth of her second child only three weeks earlier.
After being rushed to Bristol hospital from Bridgend for an operation to remove the blood clot, the family was told that if she survived, the worst case scenario would be that she would only be able to blink, the best case would be life in a wheelchair.
We began to pray.
Over the weekend, the clot was removed. The the doctors took her off the ventilator and reduced the medication so they could assess the stroke damage. She started to recognise people and was able to move her right side a little - this was a miracle! She then started to whisper her first words 'I love you' to her husband.
On Monday she started to talk more. By Wednesday Abi was walking, feeding her 3 week old baby again and her speech had fully recovered!
This morning… she is enjoying a coffee in her own clothes and has been moved back to Bridgend!
How amazing is our God!